III Points Festival returns to Miami in 2023 to celebrate its 10-year anniversary edition with a first-round artist lineup announcement. 
Making a grand return to the Mana Wynwood Convention Center on Friday, October 20 and Saturday, October 21, Miami's III Points Festival will celebrate its success in putting counterculture music on the South Florida map over the last 10 years.
Kicking off its silver-anniversary year, III Points has announced today its phase one lineup of 13 performing acts that embody the festival's continued commitment to showcasing diverse and groundbreaking musicians. Leading the III Points bill while representing opposite ends of the musical spectrum are Fred Again.. and Iggy Pop. Fred Again.. tops the lineup as one of the year's most in-demand names in electronic music while Iggy Pop has cemented his status as a Miami cultural icon since the late 1970s. While also a pioneer of pop punk sounds and a fixture of the Miami music scene, he and Fred Again.. perfectly represent III Points' innovative and boundary-pushing vision. The announcement comes following Fred Again..'s performance at the Coachella main stage this past Sunday (April 23), during weekend 2, where he was joined by Skrillex and Four Tet, immediately after Frank Ocean's replacement headliners Blink-182.
III Points has become a staple in Miami's cultural landscape, now seen as a landmark event for the region's music community each year. This year's festival promises to be a celebration of all that III Points has built over the past decade and a glimpse into what the future holds.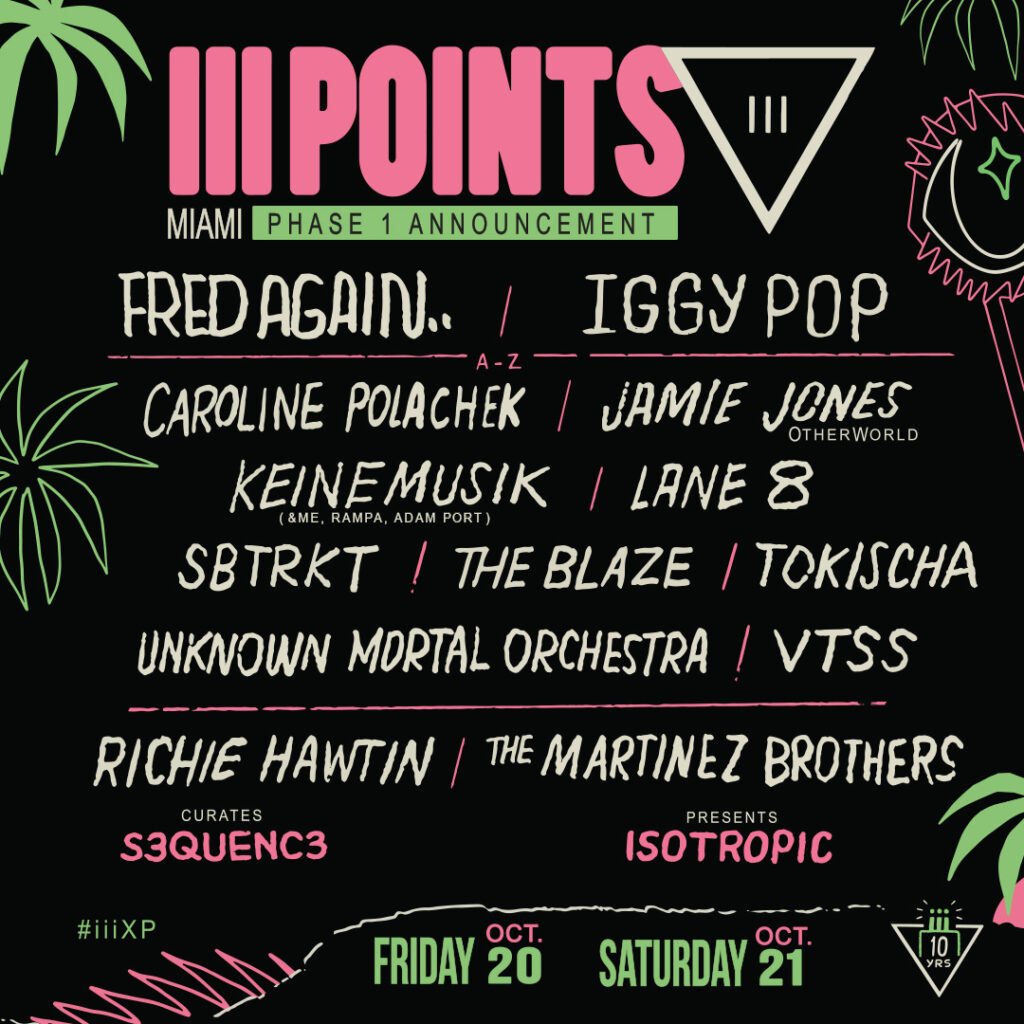 III Points Co-Founder David Sinopoli says "Being ahead of the curve hasn't been easy and has required taking risks. The festival has always been more on the bleeding edge of music, rather than the cutting edge. We set out on a mission 10 years ago to build something different in Miami that the counterculture here can identify with. This initiative is flourishing because of all the artists and fans that have supported this idea over the past 10 years."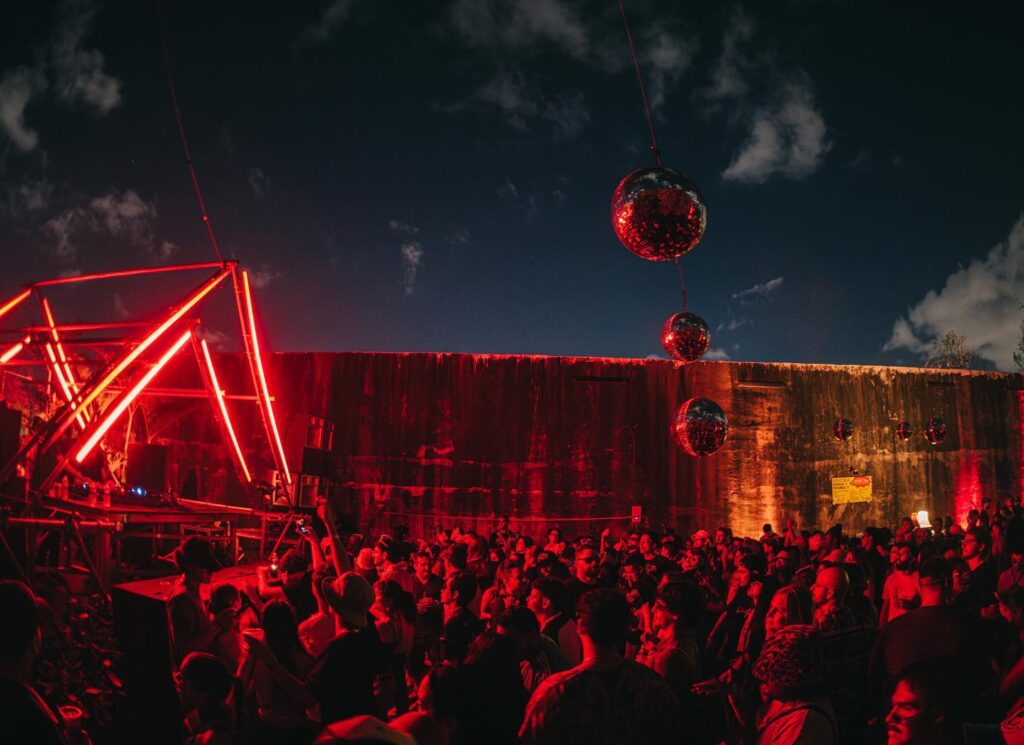 Other acts announced for III Points this year include Caroline Polachek, former lead vocalist for synthpop band Chairlift, who now blends experimental pop, electronic, and classical influences as a soloist, Jamie Jones, Hot Creations label boss and curator of the Paradise global event series, and Berlin-based music collective Keinemusik. Lane 8, the founder of his very-own This Never Happened label imprint, whose advocacy around mental health and wellness aligns with III Points' mission to create a safe and inclusive space for all attendees, will also take to one of the festival's 9 stages in 2023.
Additional III Points performers include UK dubstep and bass aficionado SBTRKT, rising Dominican rapper and singer Tokischa, Paris-based ambient electronic duo The Blaze, psychedelic rock and experimental band Unknown Mortal Orchestra, and VTSS who is best known for her high-energy techno sounds and fast-paced mixing.
The Martinez Brothers and Richie Hawtin will present two specially curated stage lineups, with the Bronx, NY brothers taking over the programming for the Isotropic stage and the techno minimalist at the helm of the S3QUENCE stage.
Two-day tickets for the 10th-year celebration of III Points are on sale now at iiipoints.com.
Photos courtesy of III Points Facebook