Stanton, an inMusic brand since 2020, has just announced the release of their new STX portable scratch turntable.
Stanton, an inMusic brand since 2020, today announced the release of the STX portable scratch turntable. With its mini Innofader Nano crossfader, included rechargeable batteries, built-in speaker, and performance-focused portablism features on board, the STX gives DJs instant access to their full turntablist skillset whenever and wherever they'd like.
The STX is the only portable turntable that comes with a factory-installed mini Innofader Nano crossfader. Designed to last over 4 million cycles, this smooth fader can be easily swapped between left and right positions to accommodate both left-handed and right-handed scratch styles. The independent crossfader Cut-In and Curve knobs allow for an unrivaled level of crossfader customization, allowing DJs to precisely calibrate the crossfader for the absolute cleanest cuts possible.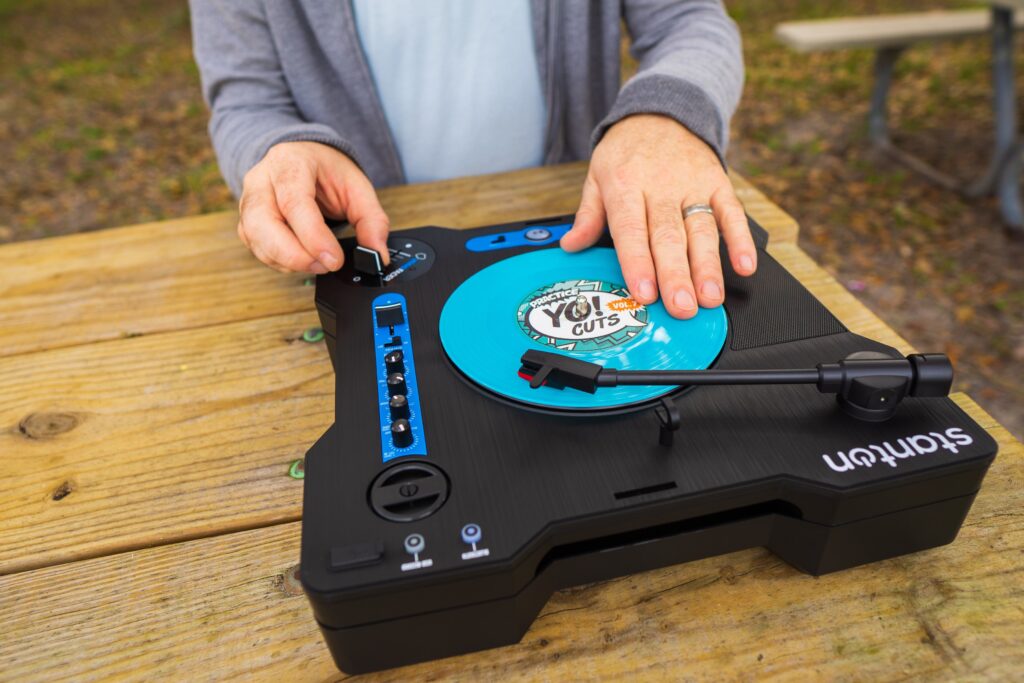 Second only to an ultra-precise crossfader, ease of portability is a key defining characteristic of a portablism-focused turntable. The STX ships with two rechargeable batteries, capable of providing multiple hours of session time. The batteries can easily be charged by connecting the unit to a computer or wall charger using the USB C input. For extended scratch sessions, the USB C input can also be used with external power banks for even more cutting time. Adding beats and loopers is as simple as connecting a smartphone to the Bluetooth input, and the USB port with one-touch recording makes it easy to record a performance for content creation. To top everything off, the latching lid also functions as a stackable, latching base, bring the STX to standard turntable height.
The modification culture is alive and well in the portablism world. Since the inception of this artform, we've seen ingenious designs and customizations. The most popular and utilitarian mods are already included on the STX, including a Start/Stop button, an on-board speaker, and a pitch slider with Ultra-Pitch selection switch. These key features allow for high-level performances right out of the box and provide a complete foundation upon which DJs can customize and personalize their own STX to match their individual portablist style.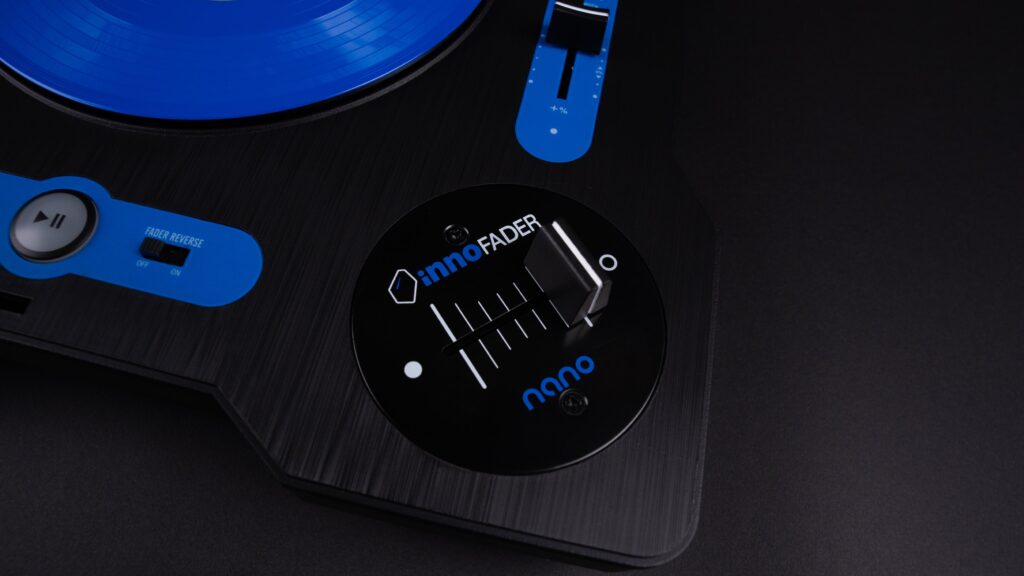 FEATURE LIST:
Mini Innofader Nano crossfader installed
Rechargeable batteries included (2 x 3.7V Li-ion)
Built-in speaker
Bluetooth input
Direct to USB recording
Start/stop button
Pitch slider with Ultra-Pitch switch
Independent Crossfader Cut-In and Curve controls
Stackable latching lid
33 1/3, 45, and 78 RPM switch
USB C input for charging and battery banks
Stereo RCA output jacks
¼- and 1/8-inch headphone jacks
For more on this product, please visit www.stantondj.com.