Following a two-year hiatus, The BPM Festival: Costa Rica has announced it will be making its long-awaited return to the coast of Tamarindo for its sophomore edition with the official reveal of its phase 1 lineup for 2023!
Set to take place January 25th to 29th, 2023, the five-day celebration will showcase a wide range of sets and performances from its extensive lineup of house and techno titans.
The initial lineup for The BPM Festival: Costa Rica 2023 includes Audiofly, Bedouin, Carl Craig, Danny Tenaglia, Gioli & Assia, Loco Dice, Sharam, Stacey Pullen, Technasia, Vintage Culture and many more.
Check out the phase 1 lineup below. 5-day festival passes are available for purchase now at thebpmfestival.xtixs.com.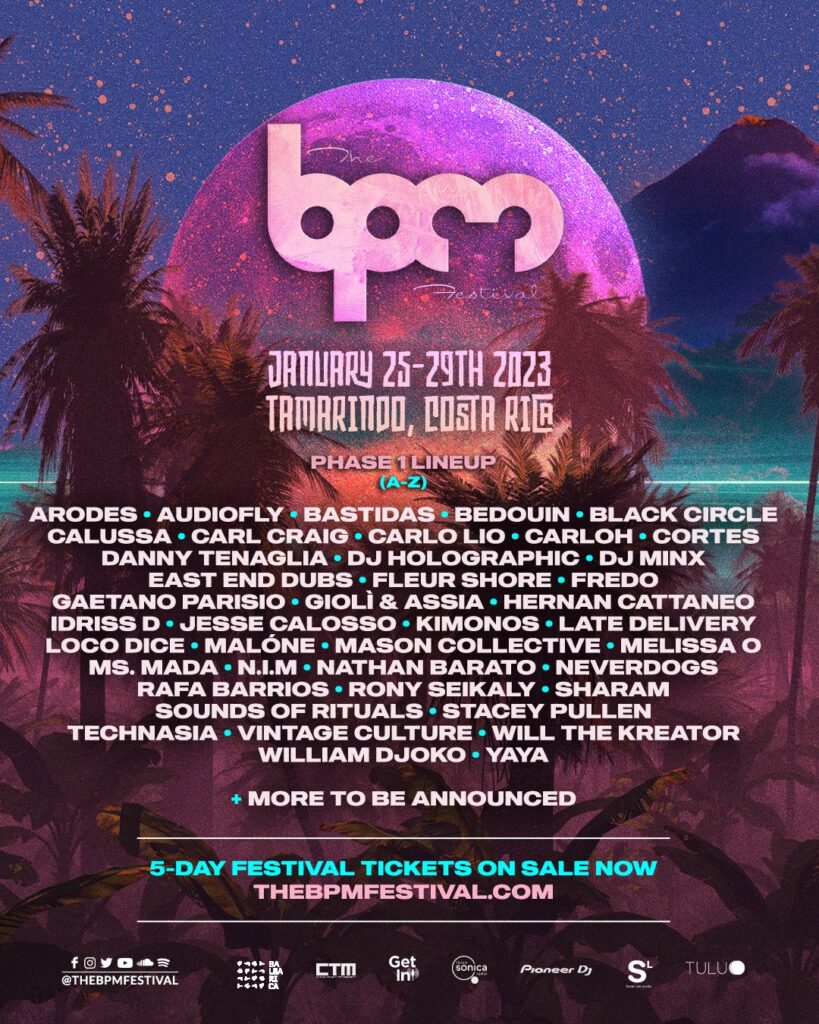 To check out more events, click here.