Atlantic City, N.J. – Continuing its focus on community, DJX energized its industry once again this past week with the Largest Gathering of DJs in the Americas. Held this past Aug. 8-11 at the Hard Rock Hotel & Casino on Atlantic City's famous Boardwalk, DJX – a trade show/exhibition now in its 33rd year – presented another winning combo of technology exhibits, educational seminars, and sponsored parties.
Produced by DJ LIFE mag and its publisher Hazan Media Group, DJX filled the Hard Rock's Mark Etess Arena with a deep roster of brands and provided a more experiential offering than past shows with a focus on developing and deepening relationships. For DJX'22, badgeholders (exhibitors, mobile/club DJs, remixer/producers, streamers and upstart/bedroom jocks) saw a 19-percent increase from the 2021 show. With its 36th show since 1990, DJX remains the DJ industry's longest-running and most-impactful trade show/exhibition.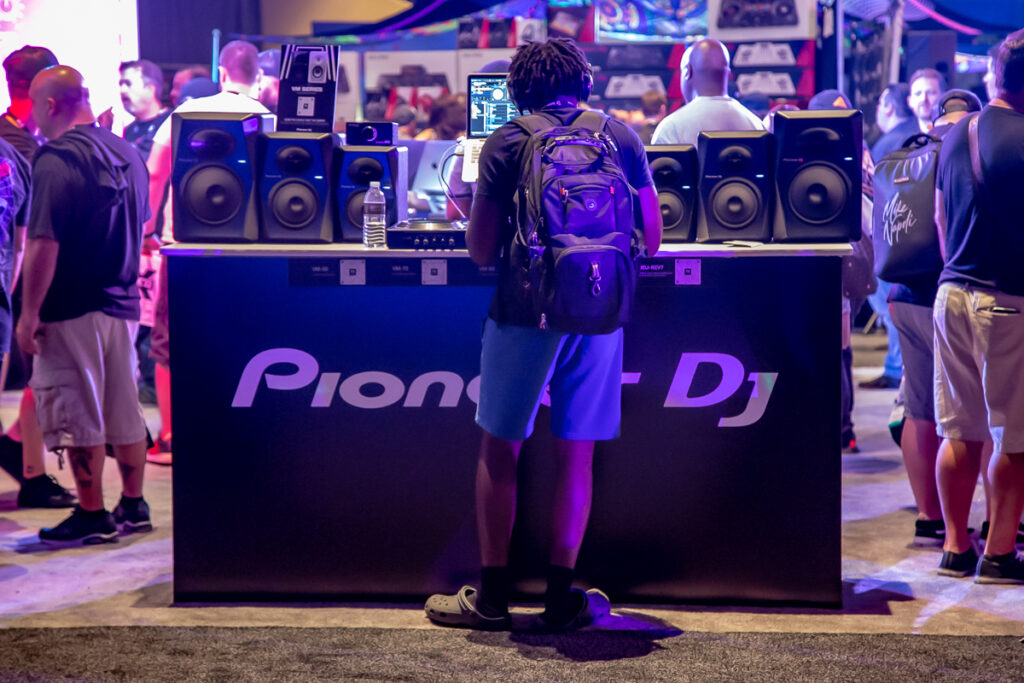 The Show: DJX delivered a deep slate of exhibits, seminars, and parties. The show enjoyed participation from exhibitor/sponsors like Pioneer DJ, Bose, Chauvet DJ, Technics, Beatsource, SMPL, cue Platform, Mixware, RCF USA, Silent Sound System, DAS Audio, INNOFADER, BassBoss, 12inchSkinz, Reloop, ProX, Hercules, Jetpack, Glowtronics, DMC USA, Custom Litt and Ortofon, among many others.
Education: In addition to a schedule of 38 topical seminars benefitting mobile, club, streaming, and studio jocks, DJX presented special keynotes from a pair of industry notables. To a packed house, DJ HAPA (aka "The DJ Coach") detailed his rich career in the performance and technology spaces, and he also doled out valuable advice to vets and upstarts alike. The following day, trance titan Markus Schulz – the only jock voted "America's Best DJ" thrice – gave insight to his rise through the ranks and offered tips to DJs of all stripes.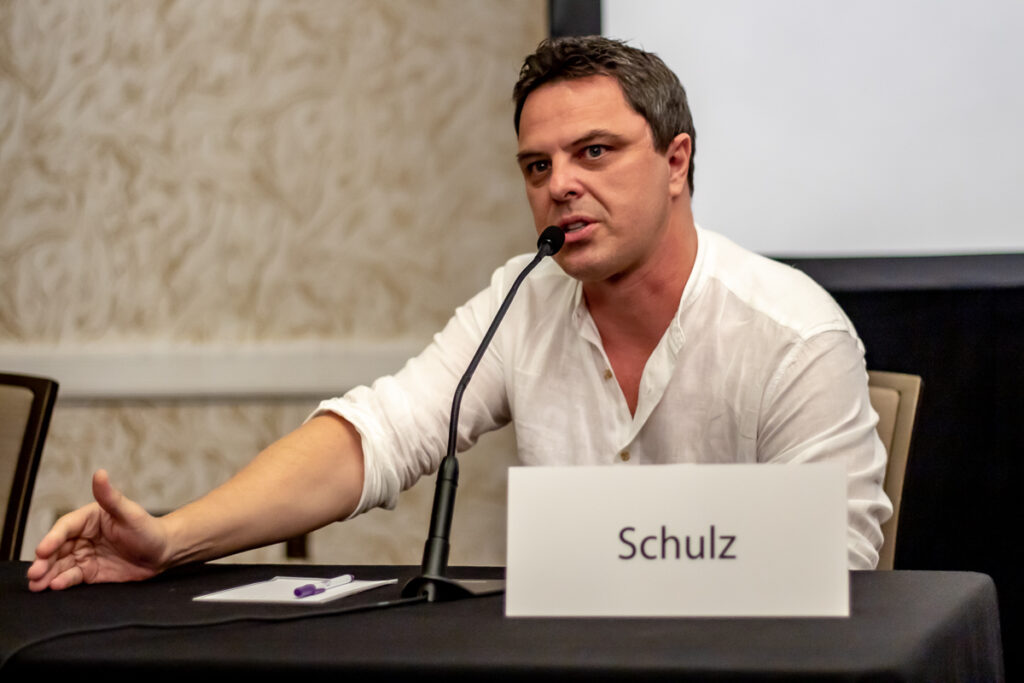 After Dark: DJX's elevated After Dark parties livened up venues up and down the Boardwalk, including a rousing opening-night party at HQ2 at Ocean Casino Resort – working with the Lucy The Elephant festival, DJX presented global fave Markus Schulz. Tuesday night saw a pair of hoppin' parties – Sunset Silent Disco presented by Silent Sound System at the Steel Pier and "Twisted Tuesday" with DJ Craze presented by DAS Audio at The Beach Bar at Hard Rock.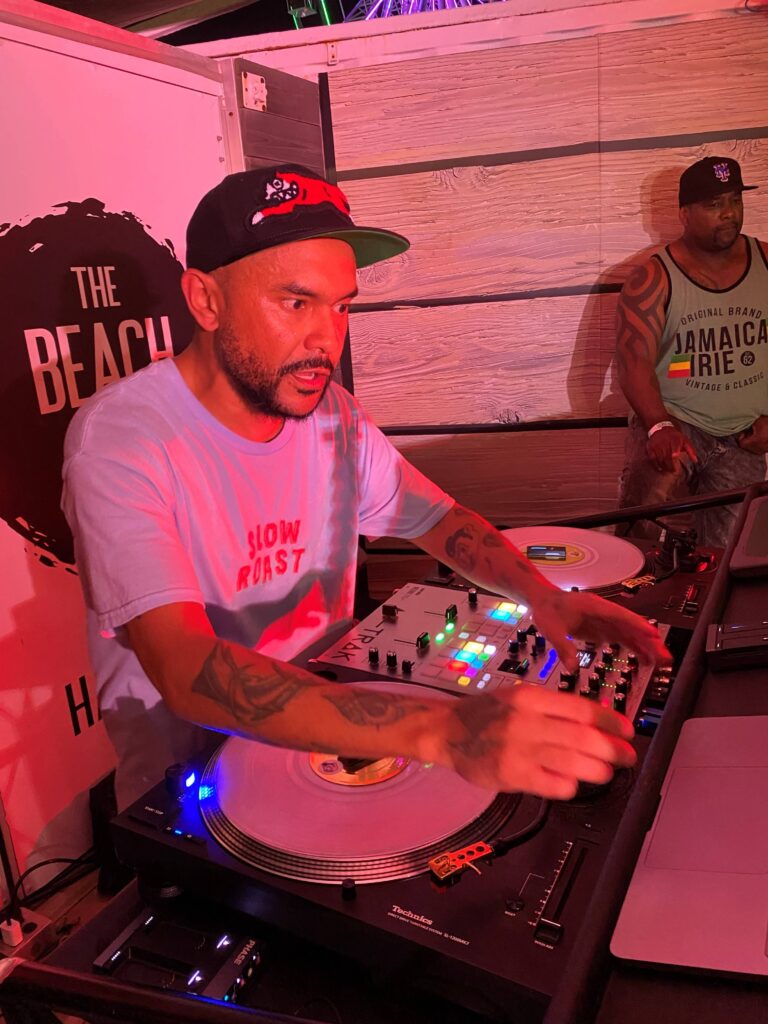 Wednesday night wrapped up the evening entertainment with two more events. At Boogie Nights in The Tropicana, the mobile-centric "Turning the Millennium" party celebrated the music of yesteryear. Then, later at DAER nightclub in the Hard Rock, the "Friends of DJX" party, presented by INNOFADER, brought a cavalcade of DJs, including DJ Throdown, Keith Shocklee, and As One, and delivered a slew of giveaways to attendees from a variety of brands.
The Winners: On Aug. 11, Bruce Sabb of Manhattan's Wizards on Wax won the Ultimate DJ Giveaway. The winning system included products from the following exhibitor/sponsors: Bose (L1 Pro8 portable PA system with gig bag); JetPack (a Beatsource Death Row Records Limited Edition Backpack); JMAZ Lighting (Versa Flex Bar lighting FX bar); Ortofon (two Concorde MK2 Club phono cartridges and a Digibag DJ Backpack); Pioneer DJ (two PLX-1000 direct-drive turntables, a DJM-S7 scratch mixer, two VM-70 active monitors, and HDJ-X7-K headphones); RCF (two AYRA 5 studio monitors); Resynate (Gift bag of cannabis products); and Salt Spa Breathe (Gift card for Hangover IV Drips).
Also, on Aug. 10, DJX set a new world record for the longest DJ carousel. Led off by DJ Blake, 181 consecutive DJs spun at least four bars on a set of DJ decks. The previous record was 147 participants.
The Reaction: "With DJX'22, we were thrilled and gratified to be able to help foster more community within the DJ industry," said Jim Tremayne, Editor of DJ LIFE magazine and a show organizer. "Once again, the Hard Rock was a great show venue, and we believe we helped bring back some normalcy to the industry with a quality show for both exhibitors and attendees. As always, the staff of DJX and DJ LIFE magazine thanks the exhibitors, sponsors, performers, panelists and attendees for their participation and support. It's their continued dedication to the industry that makes DJX possible and allows it to grow."
"Hazan Media Group's goal is to be more collaborative with DJX's exhibitors, dealers, and sponsors, while facilitating ways to help grow their businesses," said Shawn Hazan, President/CEO of Hazan Media Group. "It's more about relationships and branding – and at DJX, we saw that. This was the first show where we really collaborated with exhibitors and engaged with dealers, in the way booths were presented and the way companies were branded. You could see that result on the floor. Attendees who wanted to buy products could still buy, but DJX'22 was more than a cash-and-carry event – it was about collaboration and community."
Response from exhibitors and attendees was upbeat:
"As a DJ, there is nothing quite like DJX – the largest gathering in DJs in one place with some of the very best minds and talent speaking on their truths. It's an incredible experience of education and camaraderie. This show is a must-attend."
– Lou Paris, cue Platform, Kingston, N.Y.
"We enjoyed it immensely – the best year yet!"
– Lian Amber, BASSBOSS, Los Angeles
"Attending DJX has been part of my yearly routine for as long as I can remember. There are so many reasons that I go – to learn, to see my industry peers and friends, to sell products, to buy products – and honestly, just to have fun. You can always count on seeing this NC guy in AC every August!"
– Joe Bunn, Bunn Gear, Raleigh, N.C.
"I've been coming to this show for years as a DJ and spectator, but to have the experience I had this time as a vendor was great."
– Brian McGann, SMPL Events, Poughkeepsie, N.Y.
"The show was a success. It was so exciting to see old faces and tons of new ones. So many DJs were meeting new friends and networking. The quest for knowledge was at an all-time high."
 – Randy White, Washington Music Center, Wheaton, Md.
"DJX is an institution in the DJ community, and I'm honored to have been a part of the programming this year! Now more than ever, it's important that we come together as often as we can as a community to learn from one another and grow – and that's what DJX is all about."
– DJ HAPA, The DJ Coach, Los Angeles
"DJX '22 was an incredible week! I came home with so many new business strategies that I can implement immediately to make my company stronger and more profitable. Plus, the networking was amazing. I can't wait 'til next year!"
– Mike Walter, Elite Entertainment, Tinton Falls, N.J.
"If you're a producer, club DJ, bedroom DJ, mobile DJ, thinking about becoming a DJ, just starting out DJ, any kind of DJ… you must visit the DJX! There is something here for everyone that will enhance or start your career"
– LODATO, Overdrive Productions, NYC
"DJX '22 was nothing short of fantastic! The panels are so helpful for both beginner and seasoned DJs/business owners. DJX is always a treat with the newest technology in the game. The parties at night are off the hook as well. Can't wait for next year!"
 – Nicole Otero, NYU/Clive Davis Institute of Recorded Music, NYC
"DJX is all about the people. It's about making that connection – one-on-one. To be in an environment where you can share ideas, ask questions, and get information is always a positive thing. There was definitely an energy around this year's conference – a positive one."
– Tony Fernandez, Richmond, Va.
"For the past 20 years, this convention has been my recharge. It has been a place to grow, learn, relax, and surround myself with other like-minded professionals. This show is the reason that I believe being a DJ is more than a profession, it's a culture."
 – Joshua Lask, Hudson Valley Event Group, Monroe, N.Y.
"I've been coming to this event in Atlantic City since 1994. Some of my fondest memories as a professional DJ we're made right here at DJX. Never stop learning!"
– Mike Fernino, DJ Idea Sharing, Seymour, Conn. 
"It was great to be back in Atlantic City for DJX '22 and see how enthusiastic and diverse the DJ industry continues to be. This event is really one of a kind, as it brings together such a broad set of people."
– Sleepy & Boo, Basic NYC, Jersey City, N.J.
"DJX'22 delivered the goods big-time – lots of amazing seminars, an awesome exhibit floor, and the coolest night-time activities! After going to DJ-specific conferences for almost 20 years, I can tell you that DJX continues to be the best!"
– Jake Jacobsen, A2R Entertainment, Cumming, Ga.
"I had an amazing time. From the moment I stepped foot inside the hotel, I could feel the excitement in the air. The DJs were genuinely thrilled to be back in full swing at DJX – and so was I."
– Xavier Powell, Sounds of Jersey, Bloomfield, N.J.
"I love going to DJX to see all my DJ family from all across the country that I don't get to see in real life. DJX is like one big DJ family reunion."
– Shani Barnett, Chicago, Ill.
"DJX always means a great week of learning from truly talented professionals from different regions. It means that we can all reconnect with friends we don't always get to see face to face. We get to make new friends with first-time attendees. It also means I can be on the cutting edge of new concepts, trends, and tech that will bring my performance to a new level. I am already planning for 2023."
– Mike Alevras, LB Entertainment, Monroe, N.Y.
"As a veteran DJX attendee for more than 20 years, I can tell you that it's still amazing how much you can learn from others at the show, while building new friendships and long-lasting connections well after the final song is played."
 – Jerry Bazata, DJ Jaz Music & Entertainment, Ogunquit, Maine
"A great show! In all the years I've been going to DJX, I and my team feel this was the best one! Hard Rock is a great venue with ample space, very clean, and it has tons of entertainment and food conveniently located. Well done!"
 – Chris Washburn, Washburn Entertainment, Ithaca, N.Y.
"Each year DJs from all over get to meet and experience brand new-gear for the first time. We share thoughts and ideas, business cards, as well as music. We enjoy the company of friends we know from past shows and love meeting new ones going forward. I longed to be a part of this show when I was a teen and now I'm blessed to be a staple. I urge all DJs, no matter what format or genre, to come join us and check out what the hype is all about!"
– DJ Melissa Nikita, NYC
"DJX is a great way to connect with like-minded individuals. The panels are an invaluable source of information. Whether you are a seasoned professional or just starting out, there is something to learn. When you walk on the showroom floor, it's like Christmas came early – there is gear on gear on gear to play around with. And let's not forget the after parties with A-list talent like Markus Schulz. What better way to network than with someone like that providing the soundtrack… This year's event had an energy to it – it was the first conference I've been to that felt normal again. DJX's team did a great job putting it together!"
– Joe Bermudez, Boston, Mass.  
DJX is produced by DJ LIFE Magazine and Hazan Media Group, which is based in Oyster Bay, N.Y.
To check out more about DJX, click here.