The wait is finally over, Friendship is returning to the high seas in 2023 for its third run!
Curated and produced by Destructo and AMFAMFAMF events, the world-class music cruise experience will embark on another unforgettable roundtrip voyage from Miami to a private island February 27-March 3.
Loyalty pre-booking for the 2023 kicks off this Thursday, May 12th at 10 am PT at thefriendship.com.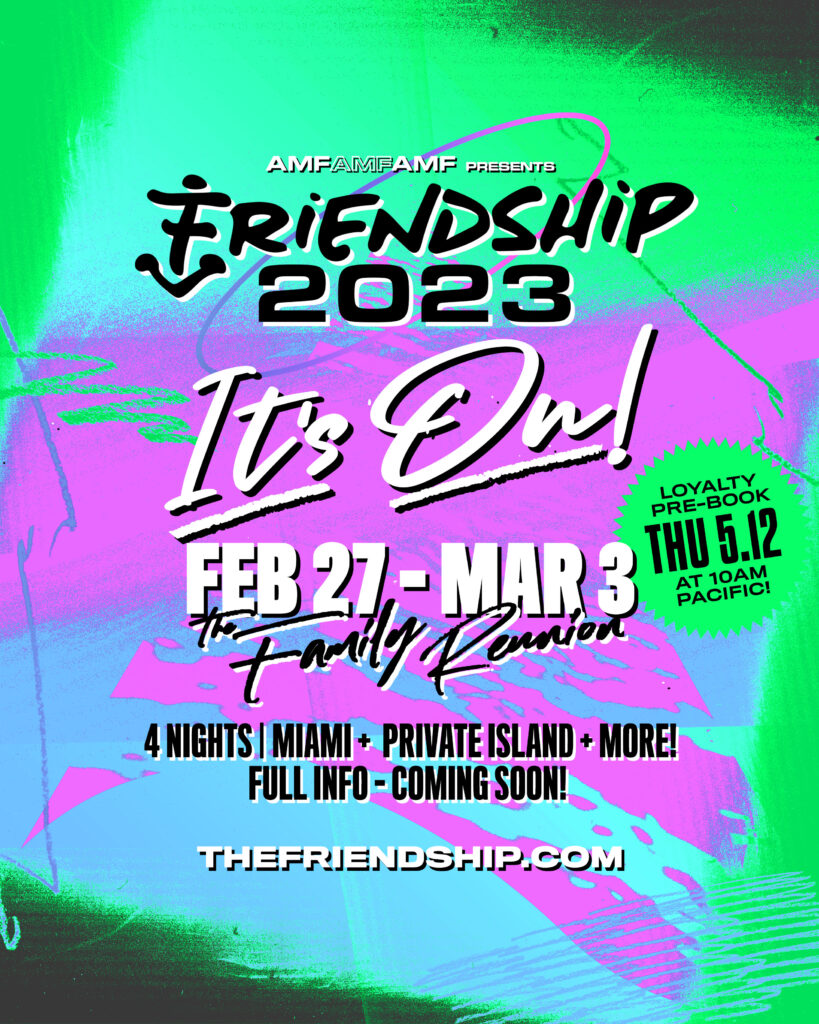 To check out more events, click here.