Adding to what is an already monstrous festival circuit across the United States, Insomniac and Club Glow have unveiled the artist lineup for their new two-day music festival, Project GLOW!
Set to invade Washington, D.C.'s RFK Festival Grounds on April 30 – May 1, this new festival looks to make a lasting first impression with its debut lineup featuring the hottest names in electronic dance music.
Providing the soundtrack to the very first Project GLOW will be Above & Beyond, Martin Garrix, Diplo, GRiZ, SLANDER, Seven Lions, Krewella, John Summit, Nostalgix, Blossom, and many more!
"Pete [Kalamoutsos] and the entire Club Glow team have been trailblazers for rave culture in our nation's capital for over the last two decades. They put a high level of care into their vision for the experiences they create while also sharing the same passion and core values that we live by at Insomniac. We couldn't be more excited for everyone to see what we have created together with Project GLOW," said Pasquale Rotella, Founder & CEO of Insomniac
Take a look at the Project GLOW lineup below. Tickets are set to go on sale for Project GLOW on Friday, January 14th at 10 am ET.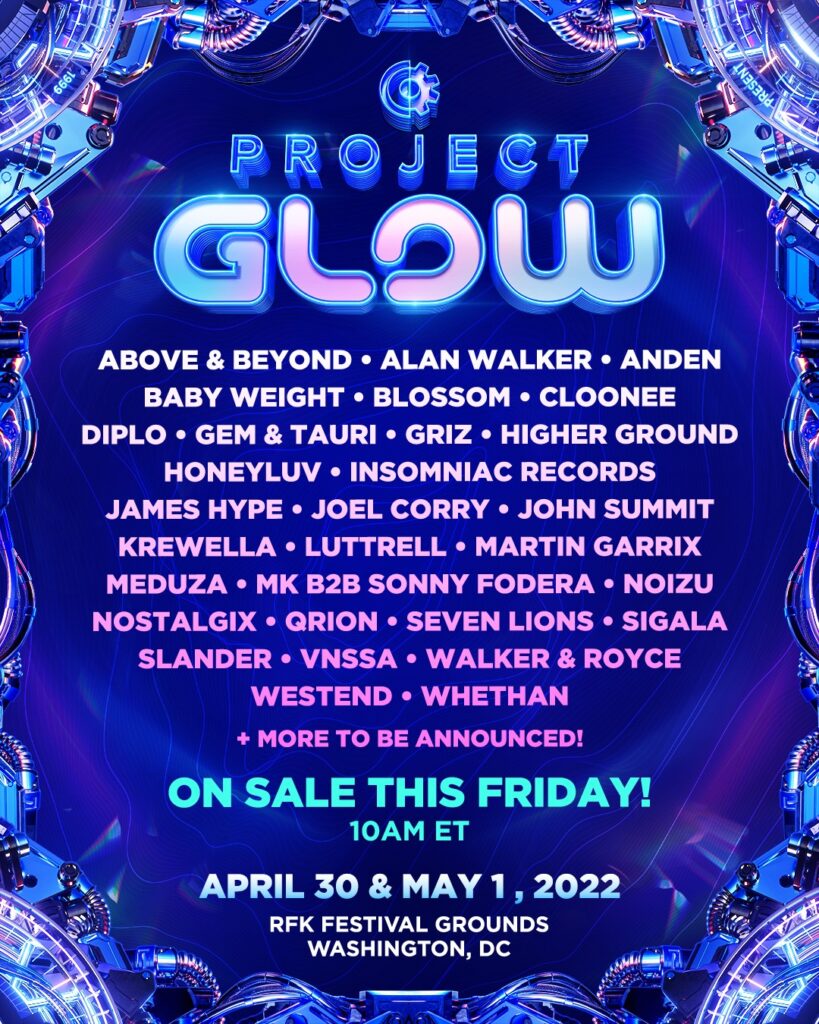 To check out more events, click here.