As the weather continues to get colder as fall soon turns to winter, RÜFÜS DU SOL has electronic dance music fans thinking about fun in the sun thanks to the announcement of their new immersive four-day destination event, Sundream Tulum.
Teaming with Papaya Playa Project to make it happen, the Grammy-nominated live-electronic trio will be paying a visit to the white sand beaches of Tulum from March 10-13 and bringing along their favorite artists.
The Sundream Tulum musical lineup is topped of course by two performances from RÜFÜS DU SOL, showcasing both live and DJ sets. The trio will be joined by their comrades in emotive dance music which include Bob Moses (Club Set), fellow live electronic icon Monolink, Keinemusik's Adam Port, and WhoMadeWho.
The lineup continues with performances handcrafted as a seamless soundtrack for the four-day boutique experience. RÜFÜS collaborator Cassian is joined by Diynamic icon Magdalena, Eelke Kleijn, Lastlings, Mira, and recent Rose Avenue signee Paraleven. Mexico's own Sante Vie will also take center stage alongside Life and Death upstart Carlita and more.
Check out the complete lineup for RÜFÜS DU SOL's Sundream Tulum below. For more event information, head to sundreamtulum.com.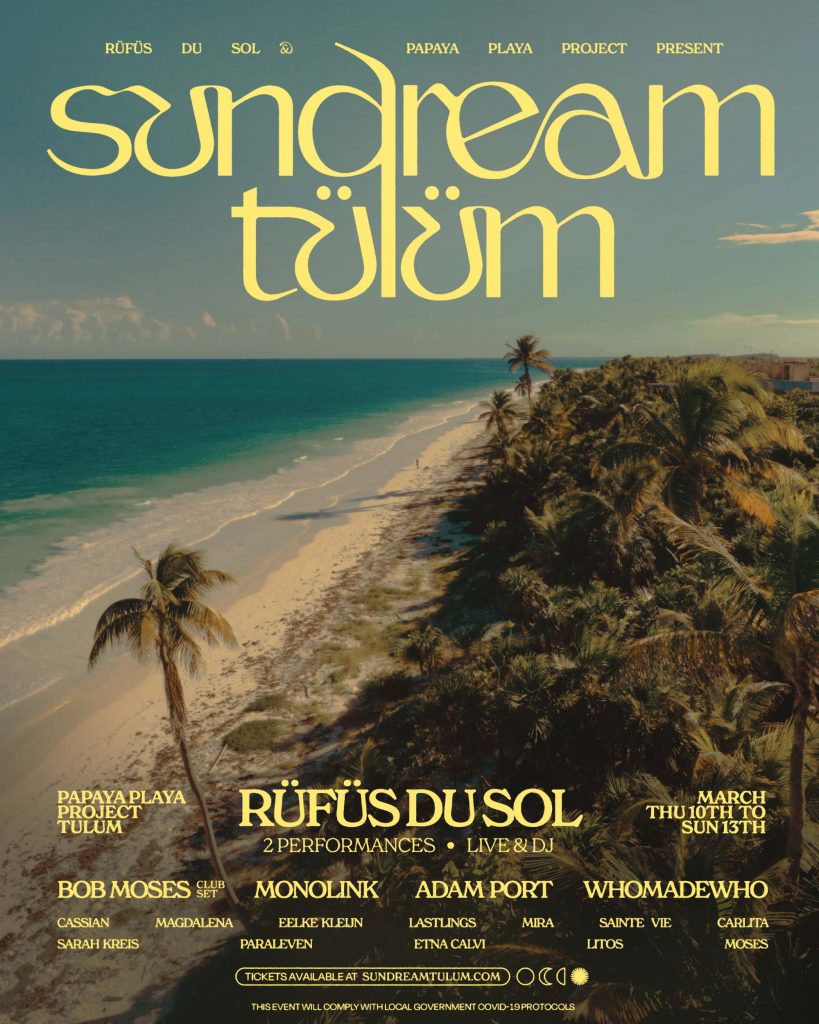 To check out more events, click here.